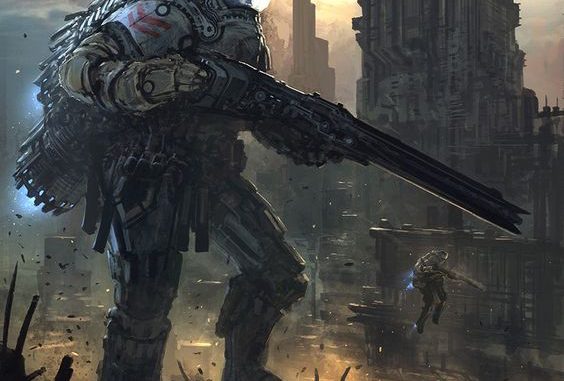 Just a quick post for anyone making it to Gamex 2019 (Los Angeles, May 24-27) in a few weeks, I'll be GMing the "Starship Troopers" game I was going to run at Orccon 2019 on Friday 2pm-6pm, Saturday 2pm-6pm, and Sunday 9am-1pm. Hope you can make it!
Pre-register here (starting this Saturday, May 4th, at noon PST). As of writing I don't see them on the site yet, but I submitted them last Sunday so they should be popping up any time!
---
The Only Good Bug…
As Mobile Infantry, your power armor bristles with high-tech ordnance, composite armor, strength enhancement, and more. It is the pinnacle of the Terran Federation's military might, transforming you and your fellow troopers into humanity's greatest defense against the Bugs.
Will it be enough?
* Absolutely no GURPS experience required! Come and enjoy. *
---
Previous Convention/One-Shot Games

If you enjoyed this post and others like it, might you consider the Game Geekery Patreon?