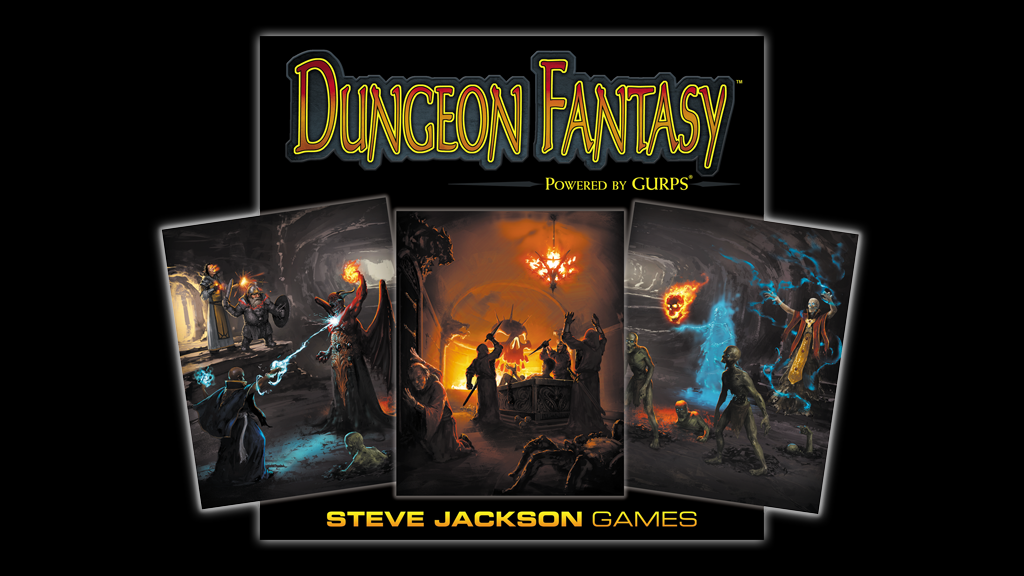 Happy GURPSDay folks!
As is usual for the day before a convention, I am absolutely up to my eyebrows in game prep and frantically scrambling to get laundry done, hair cut, games prepped, bags packed, ATM plundered, and on and on and on.
However, there is some seriously awesome news to share… a Steve Jackson Games Kickstarter for a "Dungeon Fantasy RPG" boxed set, Powered by GURPS! That's right – a boxed set RPG containing everything you need to grab some buddies, slay vile creatures (or even ones that look at you funny), and quibble over their treasure, all showcasing just how great GURPS is.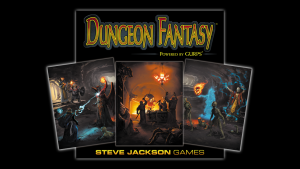 I couldn't click the pledge button fast enough to hop on this, and I am really excited for the product. I don't even play that much Dungeon Fantasy, but any time there is more GURPS in hard copy, I am delighted and support it 110%. Eyes are upon this Kickstarter, and if it goes smoothly it may very well pave the way for more GURPS boxed sets, which I would love.
I hope you'll check out the Kickstarter and support if it sounds like something you're into. I'm in for the game itself and the new GM Screen add-on, and can't wait for 2017!
This is big news for GURPS, and I have every digit and dangly crossed that it will be a truly massive success for the company. Give it a read and see what you think!
Next week I'll let you know how the "Hell on Wheels" biker games went — wish me luck for this weekend!
If you enjoyed this post and others like it, might you consider the Game Geekery Patreon?