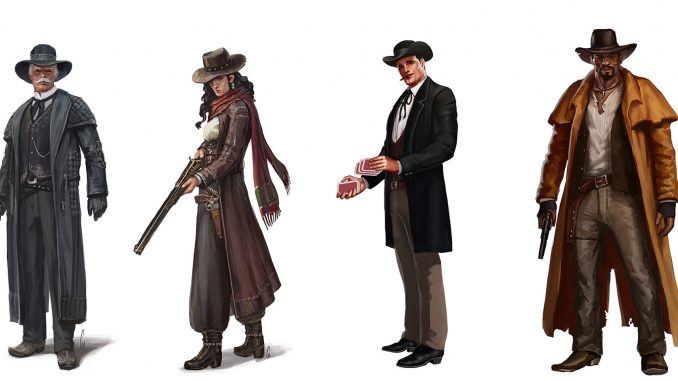 Happy GURPSDay, GURPSophiles!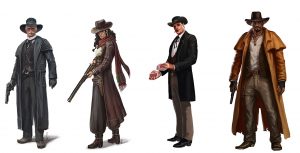 I've had my head down and nose to the grindstone lately, and I can finally share some of what I've been working on. If all goes according to plan, I'll be GMing my first online GURPS game using Fantasy Grounds (and the wonderful GURPS ruleset created by Ronnke and others) in a couple of weeks, an Old West/Horror one-shot for Halloween.
The four pre-gen PCs are pictured above.
William Caine, retired sheriff and owner of the Caine cattle ranch.
Carmalita Vazquez, a cowgirl Regulator who helps keep the ranch running.
Lawrence Caine, William's son and a professional gambler.
Franklin Dunne, the other of the Caines' most trusted Regulators.
You can download their character sheets here.
Details on the adventure itself I'm keeping under wraps until after the game is run, but then I'll be posting notes for those who might want to run it themselves (face-to-face or online). Here's a sneak peek picture of how my Fantasy Grounds is looking so far.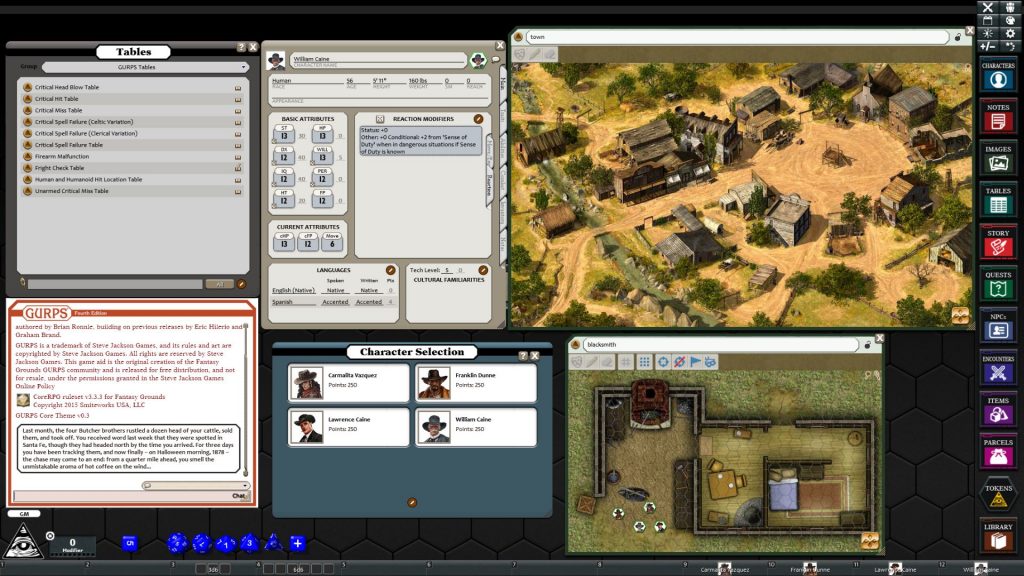 The game begins with…
"Last month, the four Butcher brothers rustled a dozen head of your cattle, sold them, and took off. You received word last week that they were spotted in Santa Fe, though they had headed north by the time you arrived. For three days you have been tracking them, and now finally — on Halloween morning, 1878 — the chase may come to an end: from a quarter mile ahead, you smell the unmistakable aroma of hot coffee on the wind…"
I still have a lot of prep to get done, but I feel like it's shaping up nicely and should be a good time. Wish us luck! Details to follow. (More on GURPS and Fantasy Grounds in the next post.)
If you enjoyed this post and others like it, might you consider the Game Geekery Patreon?