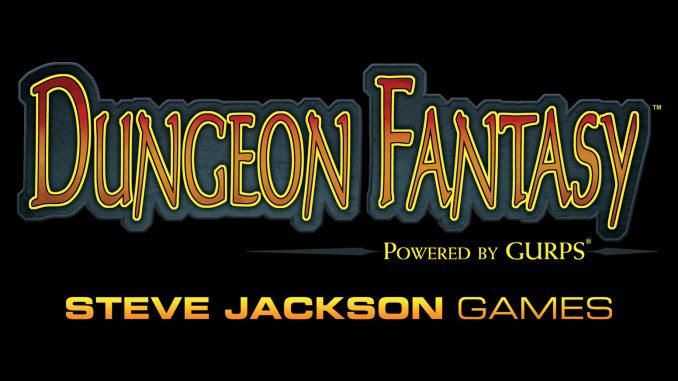 And a happy GURPSDay to all the lovely GURPSers across the multiverse! Long may thy dice roll low.
The Kickstarter copies of the "Powered by GURPS" Dungeon Fantasy RPG have shipped to U.S. backers. I got mine last week and could not be happier! It is an impressive product, one that I hope ushers in a new wave of gamers realizing just how simple but robust and amazing GURPS is. As a premier example of exactly how to shape the Basic Set to a particular genre it will be hard to beat, and the production values are top-notch.
This being the digital utopian age of gaming, though, I figured having form-fillable versions of some of the included sheets would make life easier, so you can find those below. The fillable GURPS Character Sheet I've had up for download the last few years is the most downloaded item here at Game Geekery, by far, so hopefully a lot of folks will find these useful. Enjoy!
Fantasy Grounds
I also wanted to mention that I have continued poking around with the super-useful Fantasy Grounds virtual tabletop and loving it. Mega-fan and coder extraordinaire Ronnke and others have put together an excellent unofficial ruleset that really makes things hum along. I'm hoping to actually be ready to dip my toe into GMing online very soon, possibly even in time for a Halloween one-shot. In the meantime, if you have any interest in GMing or playing GURPS online, I absolutely recommend checking out the free demo or some actual plays to see what GURPS in Fantasy Grounds looks like.
If you enjoyed this post and others like it, might you consider the Game Geekery Patreon?