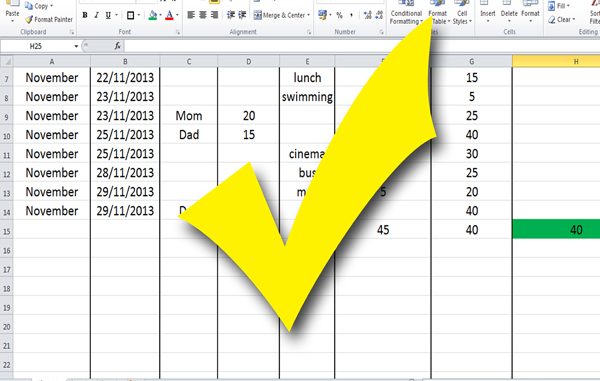 Happy GURPSDay, folks! Enjoy the mountain of GURPS blogs out there.
Today's Game Geekery post is brief, but — I think — extremely useful: a spreadsheet version of the Advantages, Disadvantages, and Skills list from pp. 297-304 of Characters.
Traits List | Downloads: 3,612 | Size: 48.8 KB
These lists have been available elsewhere for many years — the online trait sorter, gurpscalculator, the repository, etc. — but I wanted something I could use offline while on lunch at work (no internet), and something I could use to easily see only traits applicable to whatever character I'm currently working on.
For example, if I'm creating a realistic modern day private eye, I can quickly filter to show only Mundane Advantages (not Cinematic, Exotic, or Supernatural); for an over-the-top action hero, I can show Mundane and Cinematic (but not Exotic or Supernatural). On the Skills tab, I can easily show only certain categories, like Athletic, Medical, and Outdoor/Exploration; or show all categories except Esoteric and Occult/Magical. There's an Adventurer column too, so you can show only those skills from Kromm's list of "Skills every adventurer should have…" (I use this list as a base for every character I make).
A couple of things. First, the Skills list has some skills listed more than once if they appear under more than one category in the free GURPS Skill Categories, i.e., Acting is listed once as Social and once as Spy. This is so if you hide, say, the Spy category, Acting will still appear under Social (unless you've hidden both categories).
The other is that the spreadsheet is a Microsoft Excel .xlsx file (with no macros). If you aren't able to open Excel files, you may be able to use the Microsoft Excel Viewer for Windows, or Open Office (specifically, Calc) for Windows or Mac. Both of those programs are free and should be fully compatible, but I have no first-hand experience with either.
Like most things I share, this was something I created to fill a need for my own GMing and prep. I hope you find it useful too!
If you enjoyed this post and others like it, might you consider the Game Geekery Patreon?