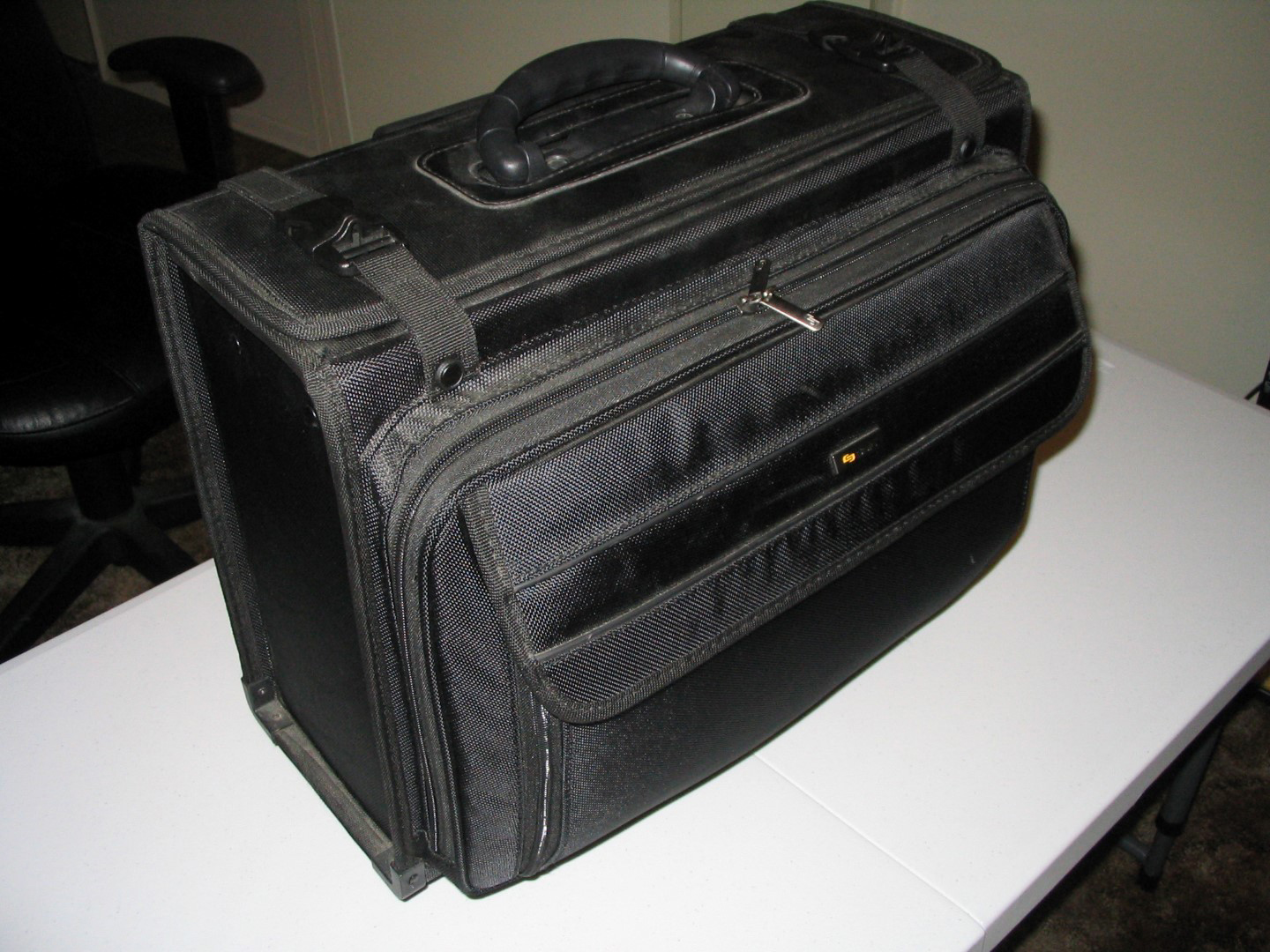 A question I come across a lot is, "What do you use when running games? What's in your GM bag?" Many of us love to peek at the doodads and fiddly bits other GMs bring to the table, so rather than continuing to answer the question over and over, I thought I would post the exhaustive, near-fetishistic, guide to my GM kit (including links to where I bought the items, when applicable. There is also a follow-up to this post with some extra goodies).
Naturally, things get swapped out here and there, but for the most part I'm really happy with my current satchel of GM-goodness — I can grab it and scurry off to a game at a moment's notice, secure in the knowledge that I'll have everything I need when I get there.
First, the case itself.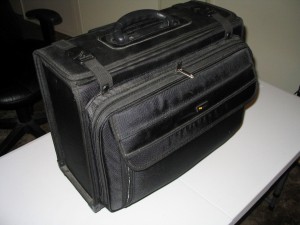 This thing is roomy and tough. According to my bathroom scale, the whole bag weighs in at 33 pounds when fully loaded! But the handle hasn't pulled off (though I do try to be careful, just in case), and it has an extending handle so you can roll it on its wheels whenever possible.
 Inside lurks a cornucopia of useful tabletop gear and doohickeys. It's a pretty tight fit, kind of a Tetris puzzle sometimes, but everything does fit nice and snug.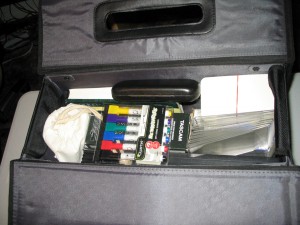 Disgorging the contents onto my table, this is where we get to the good stuff.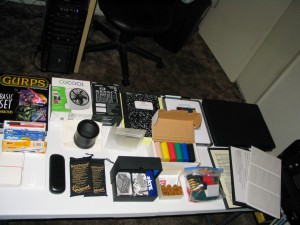 Starting at the upper left corner and working in a rough clockwise circle, this is the stuff I gear up with before games like Schwarzenegger in "Commando."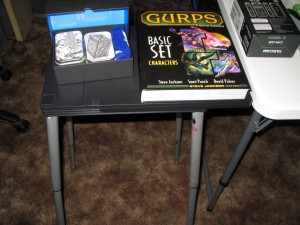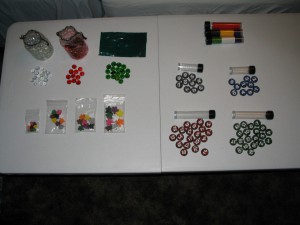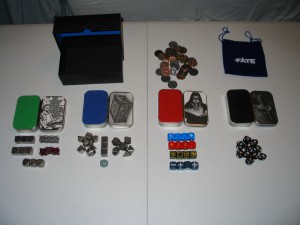 Whew. So, that's it — that's the GMing case I've slowly put together over the years. I love it because it feels like a gaming bug out bag… I never have to worry where anything is, come game day I just grab it out of the closet and hit the road (or the living room).
I'm always looking for new ideas of things to add or tweak, though, so I'd love to hear about what's in your own GM bag of tricks!