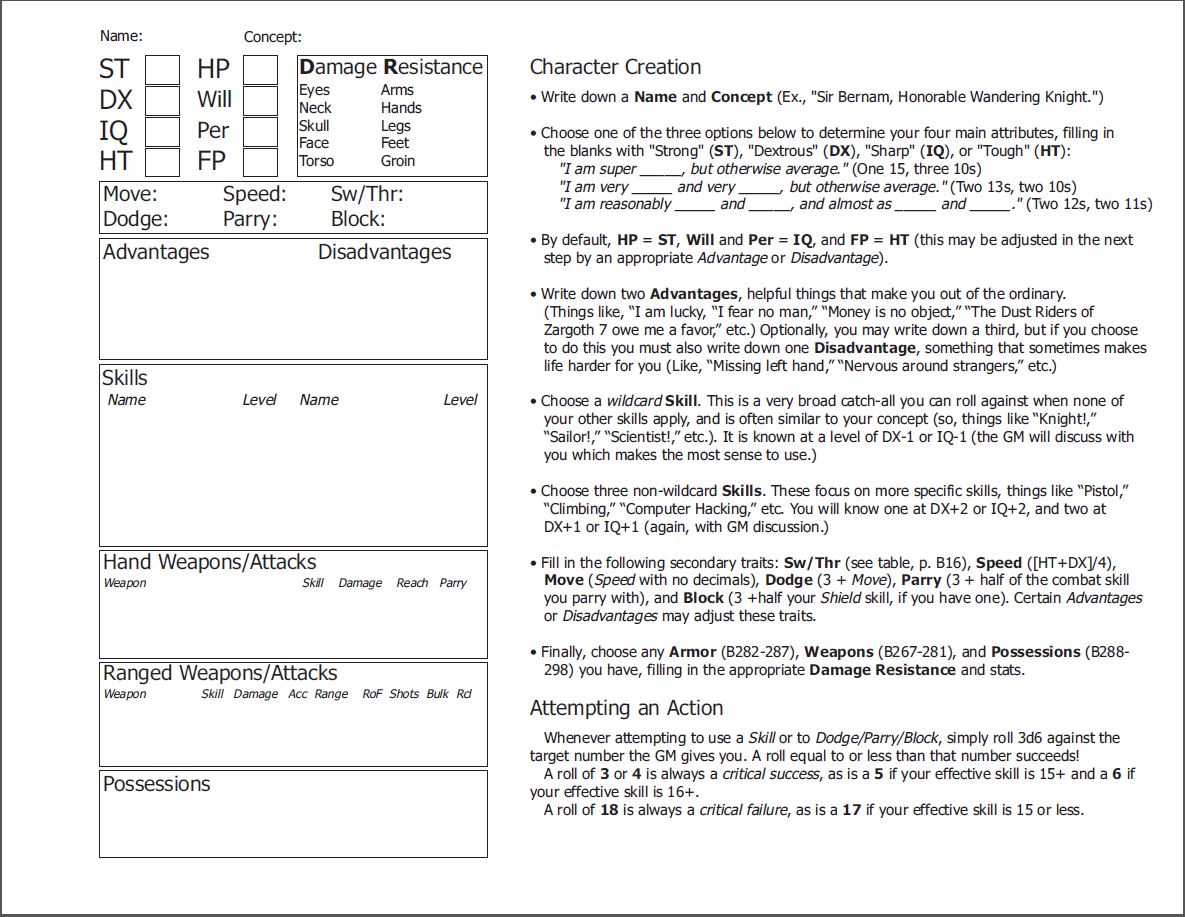 I've created a very simple GURPS character sheet that I thought others might find useful — the front has the character sheet itself and a summary of the quick character creation rules from my recent "Seven-Minute GURPS Character" post; the back has a list of Maneuvers, Attack/Defense Options, and Hit Locations. On the Maneuvers table, the number in parentheses is how many hexes you can move that turn if you take that maneuver — I just assumed that for many quick characters, they'll have a Move of 6. Should be a handy one-page for new GURPS players!
You can download the fillable PDF here: Download
And here are screenshots of the front and back: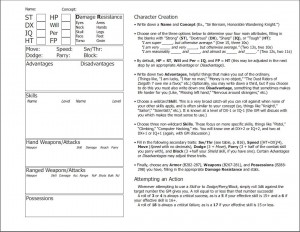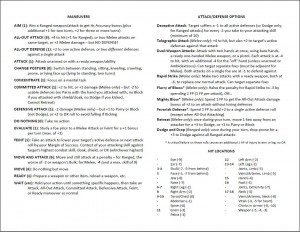 I'd love to hear any feedback if you end up using this sheet for your group. Enjoy!