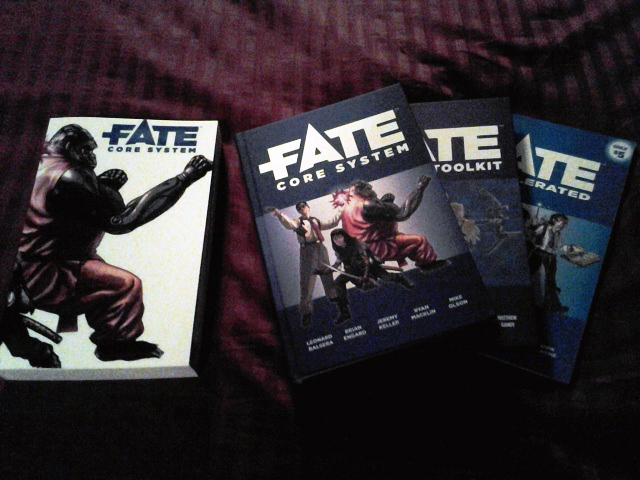 Since the GURPS Omnibus I got from Lulu turned out so well, and I've been reading more Fate lately, I decided to put together a single volume of Fate Core, the Fate System Toolkit, and Fate Accelerated for personal use.
Here are the three originals and the new volume…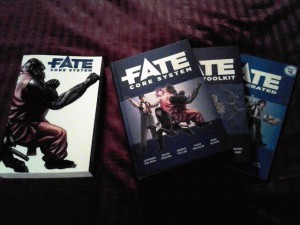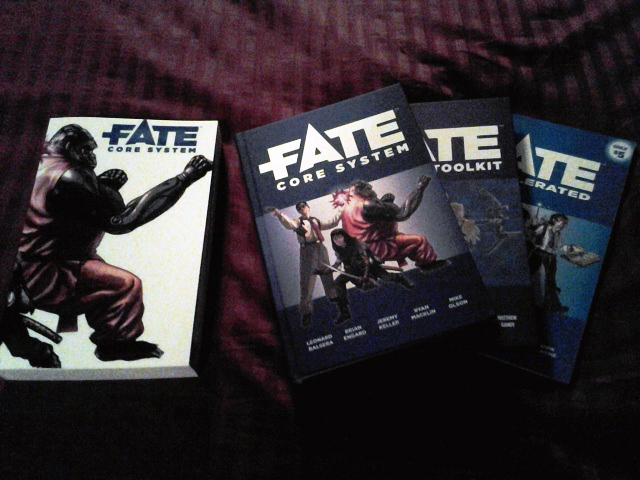 Here it is open about halfway through…
And here's the back cover and spine…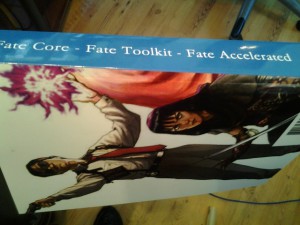 Total cost through Lulu was $21.16 (including shipping, but obviously not the cost of the actual PDFs). The book itself is softcover, 546 pages, black and white. The quality is great, and I love being able to carry it around in my work bag and not care that it gets bumped and dinged while my official books are safely at home! The pages do seem to be printed maybe 1/4″ closer to the spine than the actual books, but it isn't enough to interfere with reading.
I think the page size limit for a digest-sized book at Lulu is 720 pages, so I notice that the two Fate Worlds books could fit into a single volume.