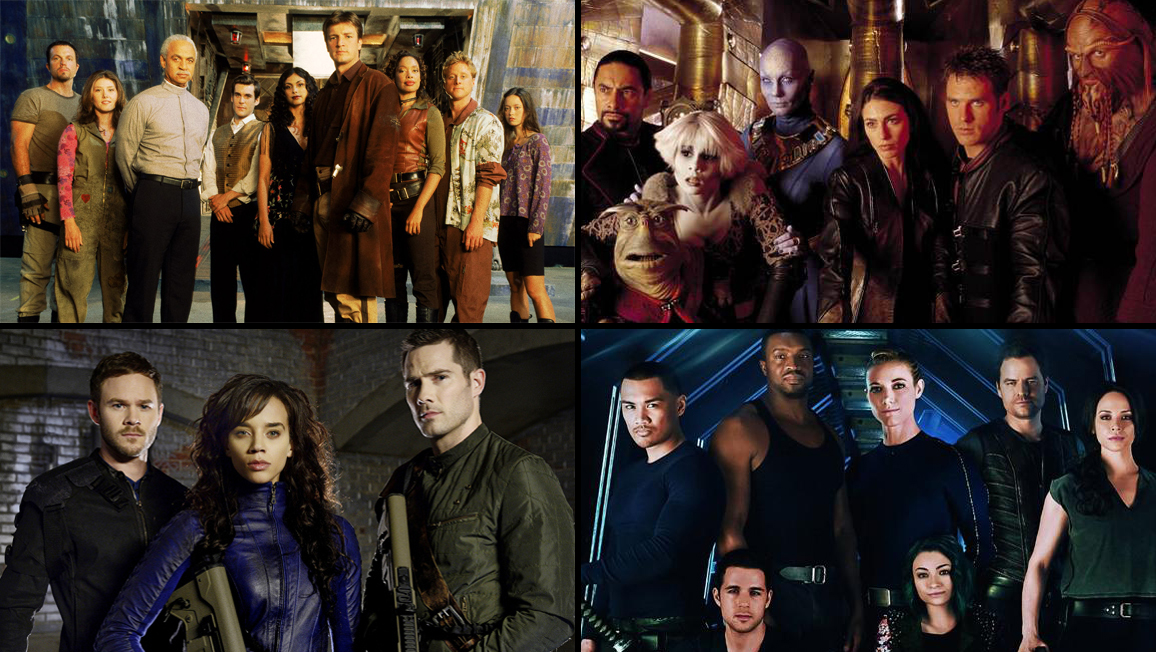 Whee! Happy GURPSDay!
So, I've been thinking… "A small ship's crew living and working together from job to job" is pretty close to perfection as far as setups for an RPG go.
I mean, it's got everything, whether it's in space or on the sea: a simple way to introduce the party to new adventures, a reason for them to travel and explore, a logical in-game rationale for the PCs all sticking together, immediate hooks for both allies and enemies (other crews, other employers, the authorities), the constant possibility of environmental threats/ship breakdown, and on and on.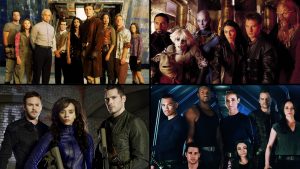 This was on my mind a lot in the past few weeks because I binged through the first seasons of both Dark Matter (a 6-person crew of criminals and their android) and Killjoys (a three-person crew of troubleshooters). They are both fun shows and they both come off like someone filmed their latest RPG adventures, something I love in my TV. These characters and the harrowing situations they find themselves in are so much like PCs in the show writers' game that you can almost hear the dice rolling in the background.
They also remind me of a better show, Farscape, and the absolute apex of the "ship's crew" genre, the much beloved and sorely missed Firefly.
All of these shows have characters that fall within the same broad categories, useful when structuring your PC team.
LEADER
Every ship's crew needs a Leader, and maybe even a codified chain of command. Some groups may not want to have PCs of different ranks adventuring together, in which case the Leader will need to be an NPC run by the GM. They are often the ones with the contacts needed to procure new jobs.
SECOND
The Second is the one everyone looks to for guidance when the Leader is not around, and the one the Leader seeks counsel from. A strong Second (whether they are an "official" second-in-command or not) is a huge asset to the crew by providing moral support to the Leader, backing her up when she's right and pointing out when she might be wrong.
TECHIE
Someone needs to keep the ship and gear in working order, invent great new equipment, and analyze newly discovered treasures and clues!
SUPPORT
These characters fill necessary secondary roles, usually things like healing, piloting, or being all stealthy.
MUSCLE
Most PCs are Muscle of one sort or another, though they're often other things as well. These are the hitters, the soldiers, the warriors, the ones you want to be behind when the excrement hits the oscillator.
FACE
The social folks, the ones with lots of contacts and solid interpersonal skills for talking the group's way out of tense situations, uncovering the next lead, or getting the best price for delivered cargo.
If you're familiar with any of the shows I mentioned (and, hey, you really should be!),  this is how their crews break down (more or less):

There is a really great GURPS product I can't recommend highly enough for this kind of game, Supporting Cast: Age of Sail Pirate Crew. I find myself thumbing through this book constantly, regardless of genre, because it does such a great job of laying out the roles needed to keep a ship functioning and the types of adventures and obstacles a crew might find themselves facing.
Have you run games with the PCs as a ship's crew before? Do you have other character setups that you like to use instead? You know me… I want to hear about it!
If you enjoyed this post and others like it, might you consider the Game Geekery Patreon?