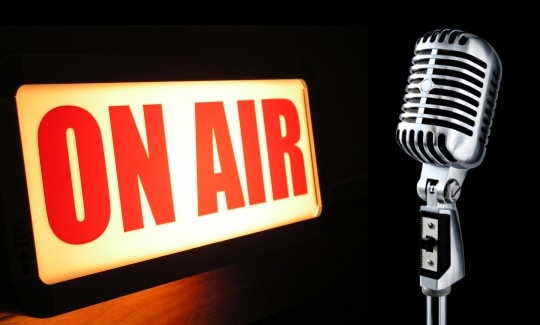 Come, o' seekers of Kromm's truth, and enjoy a few of the answers from his AMA at FnordCon2!
I did a tiny bit of post-processing on this audio, so please let me know if you think the quality is better or worse than the GURPS Panel episode. Kromm was of course his usual friendly, charming self at the AMA and many of the questions asked were not about GURPS specifically (it's an AMA, not an AMG), but naturally that's what I've focused on here. Enjoy!
Download: Game Geekery Podcast 03 | Duration: 09:53 | Size: 8.0 MB
00:36
If Kromm had to pick one mechanical change for a hypothetical GURPS 5th Edition, what would it be?
"Might not make everyone happy, but I'd probably zoom out the general level of detail… I think just the general level of character detail is perhaps too high for people trying to get into a game at entry level, and I think that's what keeps GURPS [from] being more popular." — Kromm
03:32
What kind of GM is Kromm? "Rules are never good for a game" is absolutely my new favorite KrommQuote!
"As a GM, I am definitely a quick, light GM… I don't really like sticking my nose in the rules. Frankly, I think rules are never good for a game. I definitely make judgement calls rather than look at the rules. I definitely do not plan things too far ahead, and when [the players] suggest a better idea than I had in mind, even if that would wreck the world I'm so player-centric I'd go with it and we'd all have fun." — Kromm
04:30
How much of the GURPS lines are influenced by Kromm's home gaming?
"GURPS Dungeon Fantasy was based to a very, very large extent on my 'Dawn of Magic' campaign… GURPS Action was basically based on my experiences with 'The Company' campaign which was this secret agent type thing I did, and in fact the templates and basic Action rules were my… notes for that campaign."
05:20
Full tactical hex grid map or theater of the mind? Depends!
"For the most part, I really prefer tactical fights. I think that it's kind of dishonest to the players to handwave something like that because the characters could die if they don't see what's going on and they don't have a clear picture or it's not the same as your picture. Which said, when I ran my Action type campaign… I did all that theater of the mind style because, well, firearms, generally at pretty long ranges. And I discovered quickly… that that doesn't fit well on a map… it's just too many different scales at once."
07:18
Kromm, how do I know if I'm ready to write something for GURPS?
"I think the wish list is the wrong thing to look at. If you want to know if you're ready to try writing something for GURPS, you should look at the template we have for our supplements and so forth, and our writer's guide. And our writer's guidelines. I think that you have to be backwards, frontwards, sideways familiar with everything that's in there, even if it's long, even if it's boring, even if it's technical before you should even think about writing for GURPS."
Other Panels/AMAs to discuss:
Friday 7pm AMA: Steve Jackson
Friday 8pm PANEL: Online Tabletops
Saturday 8pm PANEL: GURPS (episode 02)
Saturday 9pm AMA: Kromm (episode 03)
Sunday 11am AMA: Phil Reed
Sunday 3pm AMA: What's New at SJG
Sunday 5pm AMA: Steve Jackson II
Sunday 6pm Final Wrap Up
Please let me know if you have any questions or suggestions. Did I blather too much? Now's your chance to let me know!
If you enjoyed this post and others like it, might you consider the Game Geekery Patreon?