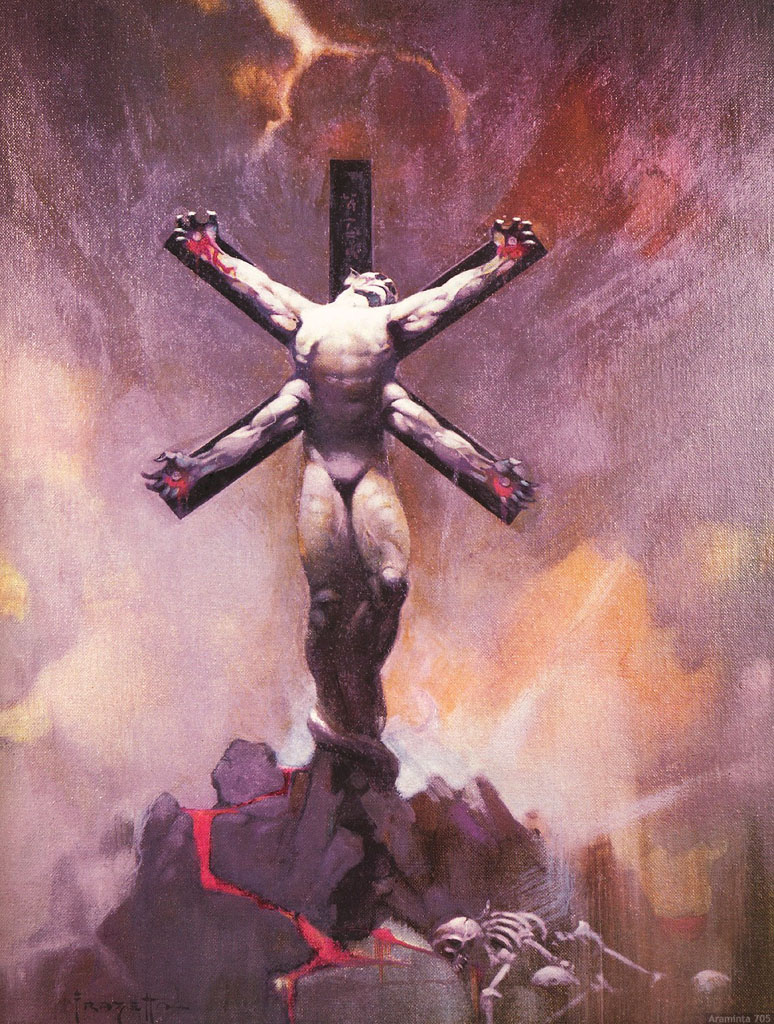 Seems like one of the few things that ever gets me to post is the death of someone I admired. Today's turn of the wheel is Frank Frazetta, who, from early reports, appears to have passed away this morning at the age of 82.
Frazetta's oil paintings were the very definition of fantasy to me growing up. We all made AD&D characters based on his works, used them as enemies to battle in our games, or princesses to be rescued. His paintings were pure awesome, there's really not much more to say.
Most folks probably know Frazetta best for his Death Dealer series, but here are a couple of my other favorites. Rest in peace, good sir.