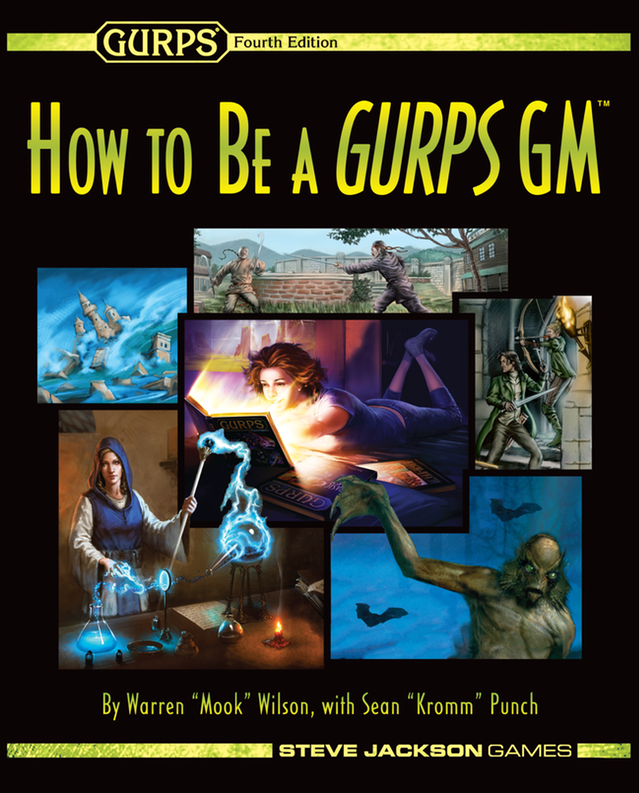 Happy GURPSDay, folks!
This year marks the 30th anniversary of our beloved GURPS, and to celebrate I've put together a little 30-question quiz to test your knowledge of all things GURPS.
The first few questions cover before 4th Edition, the last few cover 4th Edition books other than the core Basic Set, and the great majority in the middle ask pesky questions about the 4th Edition Basic Set itself. Obviously you could just look up all the answers, but where's the fun in that? We trust you to use the honor system.
All 30 questions are multiple choice with a single correct answer. If you choose more than one answer for any question, it will be considered Incorrect in the final tally.
How well do you really know the game we all love? Let's find out! Press the "Start Quiz" button below to begin.
(Notes: First, the quiz doesn't seem to load correctly on Android-driven devices. Sorry about that! Second, I have tweaked the third question a bit from the original due to an error on my part.)

The "Celebrating 30 Years of GURPS" Quiz
Celebrating 30 years of GURPS…
Leaderboard: The "Celebrating 30 Years of GURPS" Quiz
maximum of 30 points
Pos.
Name
Entered on
Points
Result
Table is loading
No data available
If you enjoyed this post and others like it, might you consider the
Game Geekery Patreon
?